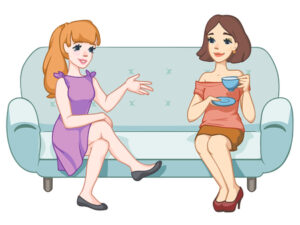 One day, Emma came home and asked her mother, Sarah, to speak in private.
They sat down in the kitchen, and Emma took a deep breath before she spoke.
"I'm pregnant, Mom
Sarah couldn't believe what she was hearing, her eyes were wide open and she couldn't calm down.
"WHAT?! How could this happen?!" she exclaimed
"It happened during a school project…"
Emma looked nervously at her mother and tried to explain.
"Well… It happened while working on a school project for our Life Orientation class.
We were experimenting with how life begins. You know how children are born and such," said Ida.
"Okay… I see where this is going.
But who's the father? We must contact him at once Emma!"
Her daughter, with a regretful look on her face, answered:
"I don't know mom, it was a group project.