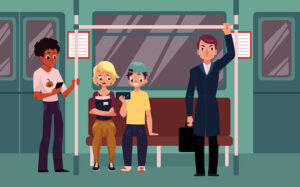 Bob is a favorite conductor among commuters on the Long Island Rail Road.
He has great rapport with the regulars, but occasionally runs into a problem rider.
One passenger, for instance, seemed irritated at having to hand over his ticket to be punched.
"Where are you going today?" Bob asked, smiling.
"Well, what does the ticket say?" replied the traveler sarcastically.
"Um, it says you're on the wrong train," Bob informed him.
"What am I supposed to do now?" asked the flustered passenger.
Returning the punched card, Bob replied calmly, "Ask the ticket."